Look no further than National Laboratory Sales when you're searching for the right laboratory fume hoods to refurnish or improve your lab. We carry an extraordinary selection of new American Scientific and other used laboratory furniture by manufacturers like Fisher Hamilton, Safeaire, Labconco, Thermo Scientific, and more. Not all laboratory equipment is made the same, that's why carry the best. Take a look around for the right laboratory fume hoods to match your needs today!
At National Laboratory Sales you'll find every shape and size laboratory fume hoods for sale. We carry only the highest quality laboratory furniture that has been designed to last through the typical demanding conditions that they're put through. As you know, laboratory fume hoods are designed to control the exposure to offensive, toxic, or flammable vapors like gases and aerosols in your laboratory; let our team of experts help find you something that will accomodate your needs without breaking your wallet.
Here at National Laboratory Sales, we take pride by being able to provide the best laboratory furniture for educational use, research labs, health care use, government labs, and more! If you're looking to buy any of our used laboratory fume hoods, let us be your people. We have our specialists on hand to help you decide which brand and manufacturer is right for you and your lab. Call us today for more information about our products!
Featured Fume Hoods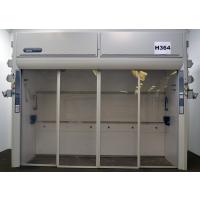 More Information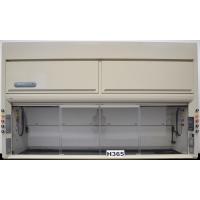 More Information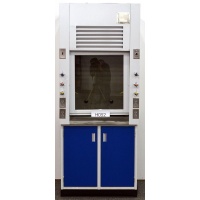 More Information
More Laboratory Fume hoods